We're Stone-Milling a Mightier Flour.
Stone-Milled Whole Grains mean Mighty Bread and Bagels.
Industrial flour is everywhere. Even in other healthy-appearing breads. It's stripped of nutrients and taste to extend shelf life. Only stone-milling captures the full natural flavor and nutritional richness of whole grains.
Find Us In Stores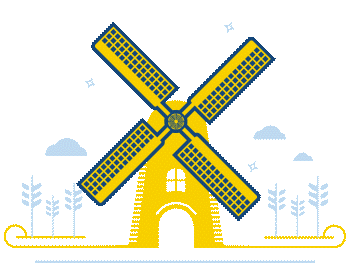 We're millers on a mission.
We believe stone-milling can fix flour. So, we're rebuilding our own healthy food systems with stone mills and organic farms to make breads and bagels that are better for taste buds, bodies, and planet.
Our Mighty Mission
...The most delicious bagels

Amanada Shipiro on her food delivery subscription must-haves
Flour alive with nutrients and flavor.

James Beard award winning pastry chef & Flour Bakery owner, Joanne Chang
You'll go... wow, this is a much better sandwich...

Maura Kilpatrick from The New York Time's 2021 'Restaurant List'— Sofra Bakery